email: ziff@oshihan.org.
Box Office No. (604) 913-3634
email: ziff@oshihan.org.
Box Office No. (604) 913-3634
From Past.....
Short Description of 5th Festival Films
A man with a mirror travels distances in Kurdistan to get money from people who want to watch themselves in his mirror. The people from different regions who don not have access to a mirror pay the man for every second that they receive alone their reflection in the mirror.
A man living in Hormoz Island (Persian Gulf) is known to others as Portuguese and is discriminated among others and is only allowed low paying jobs. As well, no one will marry these Portuguese people because of what their ancestors did many years ago when invaded a city in south of Iran.
Set in the time when Iran and Iraq were at war, this film shows the effect of the war on Abadan and Khoramshahr in Persian Gulf and what happened to ships and boats during the war.
About the greatest cheer leader and fan of the Iranian soccer team of Persepolis. He puts his life and family on the line for his team. He is well known throughout Iran as the man with the musical horns who leads the supporting slogans for his favorite team.
UNDER THE SHADOW OF THE MUD CASTLE
A guard of the ancient castle of Bam in Iran (ruined later during the earthquake) finds out some valuable artifacts in bag of his friend during his routine inspection. His friend is a senior archaeologist whose family is living outside Iran.
A hardworking filmmaker travels distances by foot in Kurdistan to find significant items for his film. He takes with him classic old posters and displays them on different objects.
ORS (In English with Persian subtitle)
A journey of a Canadian lady traveling from Canada to Turkey to visit Rumi's tomb and participate in Rumi's birthday ceremony. This is a beautiful spiritual journey with music and Sama dance.
This is a story about ancient instruments and the lost world of music. Also this film touches upon creatures that once sang and no longer are found to be singing.
About one of the oldest goddesses in man's history "Inanna" who was the symbol for love, vitality and fertility. She is also known to Persians as "Nana-Khatoon." This film depicts the crucial choice Inanna had to make between her two lovers "Dumuzi" and the "Farmer."
A JOURNEY THROUGH THE IRANIAN PAINTING
This film focuses on ancient Persian paintings and its evolution into traditional Persian artwork. It teaches the audience the significance of these paintings and the symbols that they represent.
About the dried water springs in center of Iran and struggle and sacrifices of the ladies who are trying to make the rain and stream from the spring to flow.
Yazd used to be called 'city of bikes' in Iran. Bikes were seen as a practical mean of transportation around 50 years ago, especially in the ancient city of Yazd, in centre Iran. Now the owners of bicycle stores are barely able to make a living.
About the significance of fire and what it symbolizes to Zoroastrians. It shows how the concept of light has been evolved form Zoroastrian believes into Islamic rituals. An in-depth overview of the symbolism of fire and candles as sources of light and their relationship to the God.
ILLUSION -No English subtitle
Story is about broken old hydraulic mills in ancient city of Yazd, central Iran.
The original art of wool making and turning it into a woolen carpet. This film shows the different processes involved in making a woolen carpet, and shows the hardworking women of Iran who make the carpets.
An American female painter moves to ancient city of Yazd and inspired by the beauty in an old abandoned home over there. After making few paintings she decides to transform the house into a successful art gallery, first of its kind in that ancient city.
ABAN YASHT (Angle of Water) - No English subtitle
An ancient Anahita (angle of Water) Temple's archeologist struggles with the dam building dam who are going to destroy the remain of the temple.
A story about a very dry, old town in Iran, in which the people focus all their energy and time on getting the rain. Based on a mythology, they have a tradition of marrying women to the dry soil in hopes of bringing water to the town.
Depicts a beautiful and unique Persian New Year tradition still exist among a villagers of Shahrood in Iran.
The people of Yazd and their faith in Tishtar, the angel of rain, to win the battle against Apoush, the demon of drought. A powerful mythological story of Zoroastrians.
A story about a poor, small village in Iran, surviving around a cow's life.
A film about the effect that music/sounds has on the environment. This is demonstrated through chickens and their ability to lay eggs.
IRAN, SEVEN FACES OF A CIVILIZATION
An illuminating documentary that showcases numerous examples of some 7000 years of Iran's celebrated culture, art and architecture. From the creator of Persepolis Recreated.
A look at old Gabr (Zoroastrian) Houses near Tabas where men-built caves/rooms in mountains near city of Tabs, central Iran are shown. Some believe these rooms have been hidden storage for maintaining holy books like Avesta and Shahnameh to be safe from foreign invaders.
CREATION DAY - No English subtitle
Based on Persian Believes depicts the story of the Creation Day
AGE OF AWAKENING (MAGIC PERSIA)
Focuses on Achamenid Kings of Ancient Persia. Travels to Passargadae, Persepolis, Ancient Persian Museum in Tehran and British Museum.
One of the first and most popular documentary films about spirituality.It takes the audience into the heart of an unexplored Iran, in search of ancient spiritual rites and rituals long hidden from the Western world.
click on each title for details
Saturday 6 Dec 2008
Sunday 7 Dec 2008
| | |
| --- | --- |
| Winners of Trophy | Winners of Appreciation Plaque |
| Hens don't lay eggs - Farhad Mokhtari | Kecheh - Alireza Jahanifar |
| A Stone-built House - Ali Ja'fari Najaf Abadi | Tishtar- Hassan Naghashi |
| Mirror & Water - Bijan Zamanpira | Ors - Mehdi Talebani |
| I am a Leader - Mohsen Khan Jahani | |
Public

Office of North Shore Arts

We gratefully acknowledge the support of City North Vancouver and District of North Vancouver

District of West Vancouver

We gratefully acknowledge the support of District of West Vancouver through their Community Grants Program
| | |
| --- | --- |
| Gold | |
| | |
| --- | --- |
| Silver | |


Danestaniha
Maryam Asadi
| | |
| --- | --- |
| Bronze | |
Javad Iravani - Realtor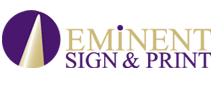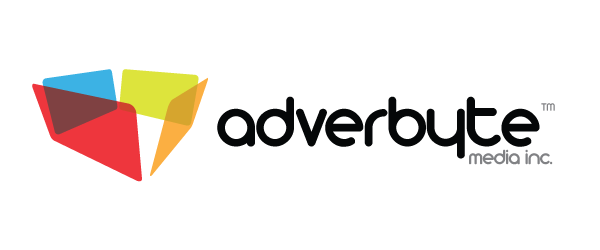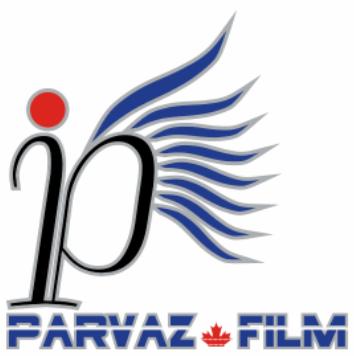 Iranian Yellow Pages

From Past....
Report of
4th Persian Cultural Film Festival
(ZIFF-4)
4th Persian Cultural Film Festival (ZIFF-4) was held on 16th November 2006,
at Kay Meek Centre, West Vancouver by showing 16 short and long films related to
Zoroastrian and Iranian culture.
The festival which is of its first kind in North America is bi-annual and compare to
previous years, this festival absorbed most audience and all its three sessions experienced
almost 'full-house' situation.
This is a non-competitive film festival and people's best choices were announced to be:
'Persepolis Recreated' by Farzin Rezaeian of USA
'The Rebirth of Rostam' by Saeed Ghahari from UK
'Mashi & Mashianeh' (Adam & Eve) by Hassan Naghashi of Iran
Preview of 'In Search of Cyrus the Great' by Cyrus Kar of USA
These films shall receive Crystal Cedar Trophy as appreciation.
Also,
'The Empty Cluster of Those Days' by Sohrab Akhavan
'This Cradle will Shake' by Foroud Evazpour
&
'Parsic Tree' of Hassan Naghashi received the appreciation diplomas.
'Palms Die Standing' and 'Share of Immigrant' by Panahbarkhoda Rezaee and
'Soshious' of Hassan Naghashi drew good attentions from the audience.
Due to good response by the audience and the film makers, this festival may become an annual event.
ZIFF Manager
---
From Past....
Vancouver, Canada Sunday 19th November 2006

History:
ZIFF-1: Houston Texas, Dec 2000
ZIFF-2 Vancouver, 25-28, Oct 2002
ZIFF-2: Select , LA, California, Feb 2003
ZIFF-2: Select, Chicago, Oct 2003
ZIFF-2: Select , Tehran, Iran, Jan 2004
ZIFF-2: Select, San Jose, California, May 2004
ZIFF-3: Vancouver, Nov 2004
ZIFF-3: Select, Tehran, Iran, Jan 2005
ZIFF-4: Vancouver, Nov 2006
Deadline to receive the films for ZIFF4 was End of August 2006.
---
Trophy Video (you need QuickTime)

Trophies Donated by Ms. Mahvash and Esfandiar Pourbahrami
in Memory of Mahvash's late parents
---

Watch the TV Announcement: Windows Media Player Real Player
Announcement in NewsPapers: English
BBC, London Interview(18/10/02): Part 1

Part2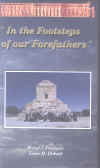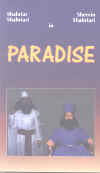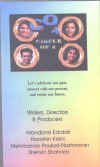 ---
ZIFF Show at Z California Center - 2 Feb 2003
---