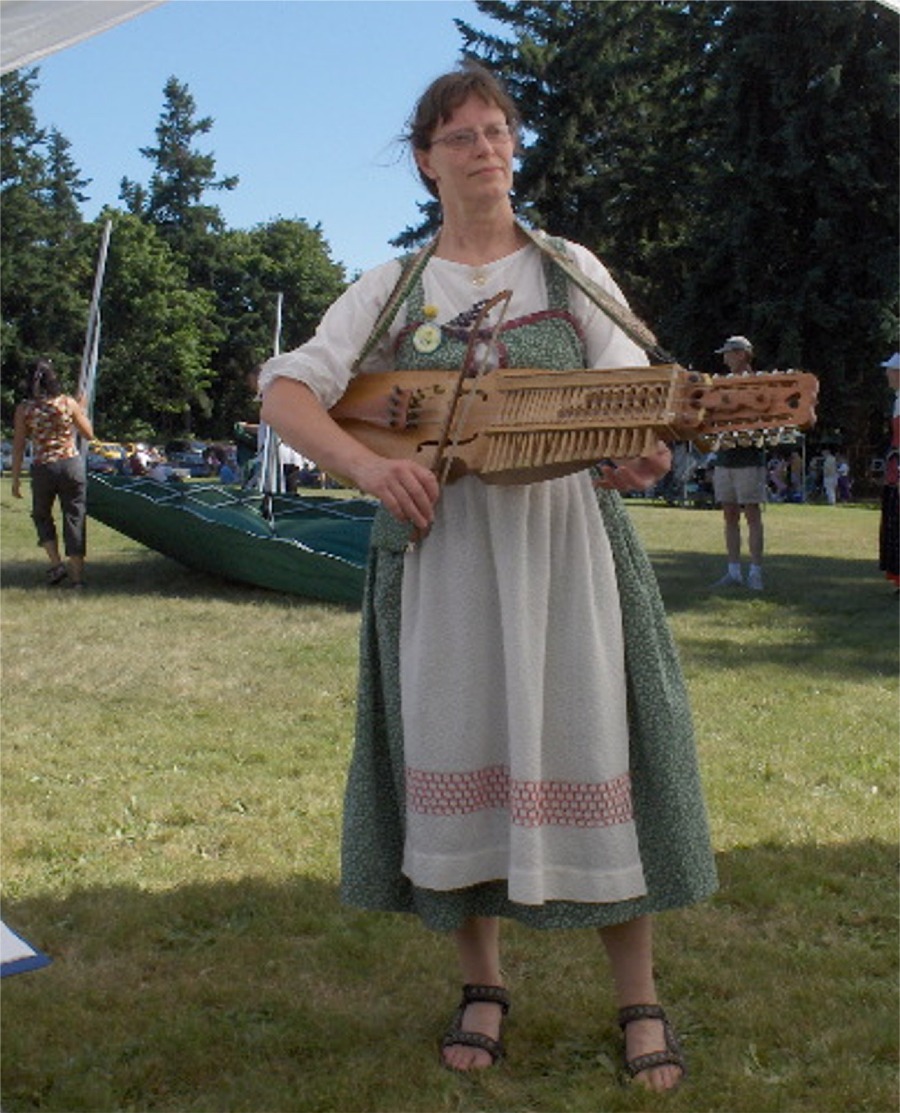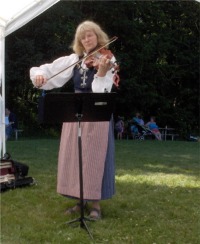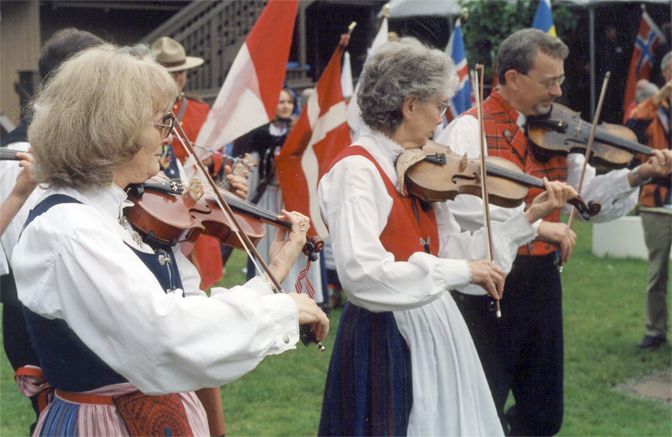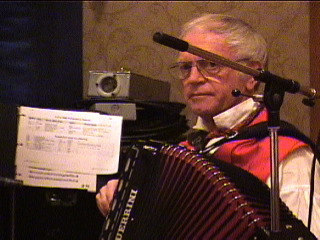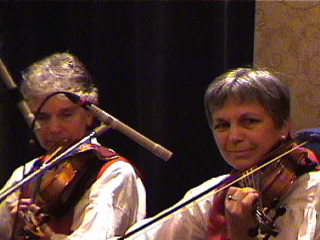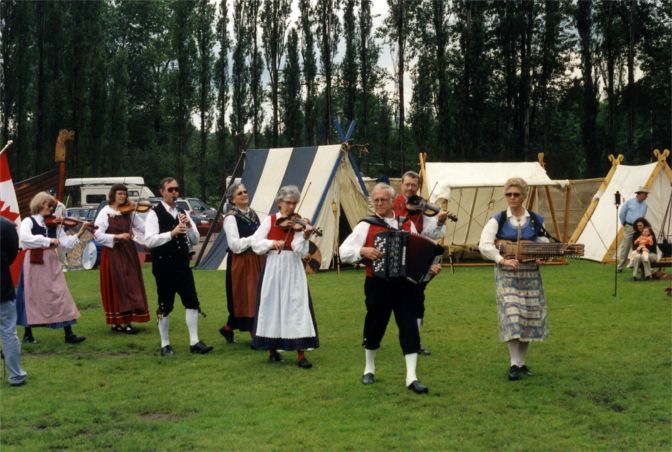 Scandinavian Bands in Vancouver
These are the bands that perform regularly with our performing group and for our dances.
Vancouver Sammenspil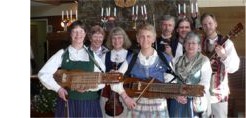 Sammenspil consists of 8-10 members, plays Scandinavian folk dance music on a variety of instruments, including guitar, flute, pump organ, fiddle, accordion, nyckelharpa and clarinet. This group welcomes new members, and rehearses the first and third Tuesdays of each month (more or less) at 7:30 p.m. This picture is from 2007. Click the photo for a larger version.

For information, contact:
Gammel Dansk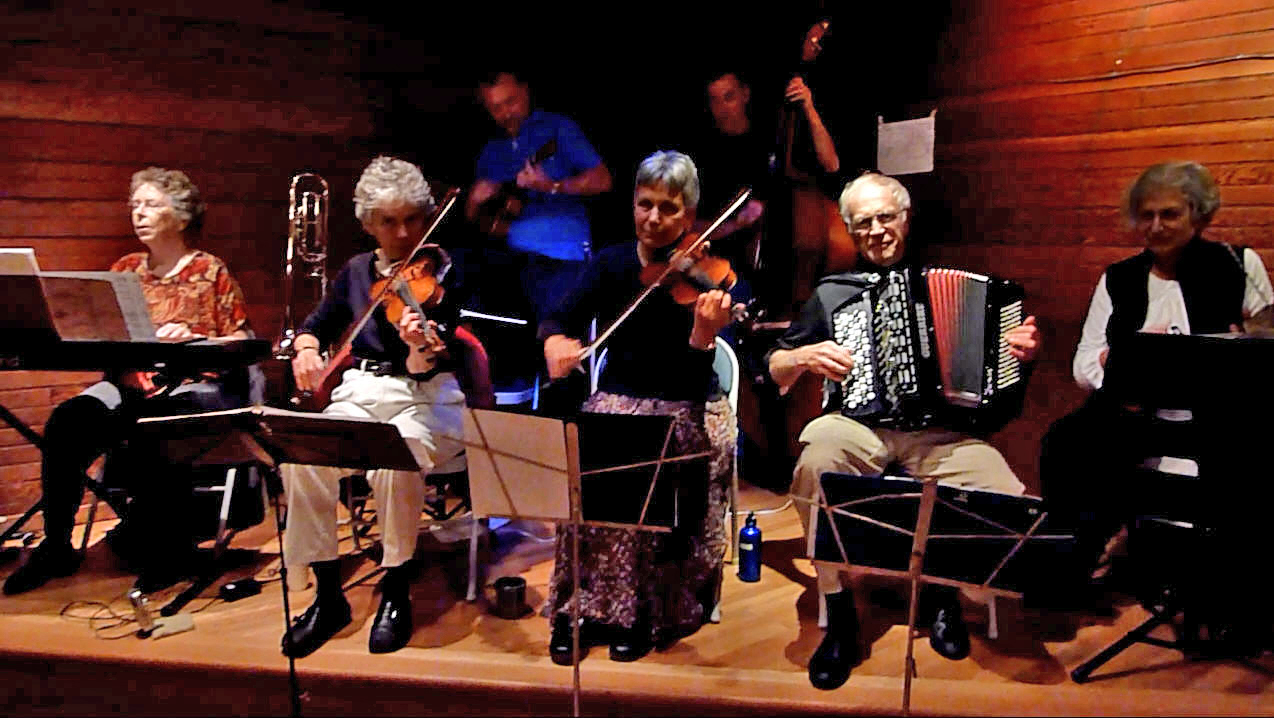 is an ensemble of seven 'dancer-musicians' (violins of various types, clarinet, accordion, bass, pump organ, guitar, ukulele, trombone, whatever) occasionally accompanied by guest vocalists and instrumentalists. They play old-time Scandinavian dance music (waltz, schottis, polka, hambo, etc.), set and mixer dances, and the more traditional regional 'bygdedans' music of Sweden, Denmark, and Norway. They particularly enjoy playing for experienced dancers but are available for a limited number of teaching engagements to introduce beginners to Scandinavian dance and music. Pictured in the photo in front are Nancy Giordano, Judy Harper, Deborah Jones, Ib Nielsen, Wendy Cutler; Paul Broste and Joe Condie are at the back. (Click the photo if you'd like to see it larger)

For information, contact:
Ny Norsk
specializes in Norwegian Hardanger fiddle music and is an alter ego of Gammel Dansk when some number of Gammel Dansk members are missing and Judith Anderson and Paul Broste are playing fiddle.
For information, contact:
Vancouver Spelmanslag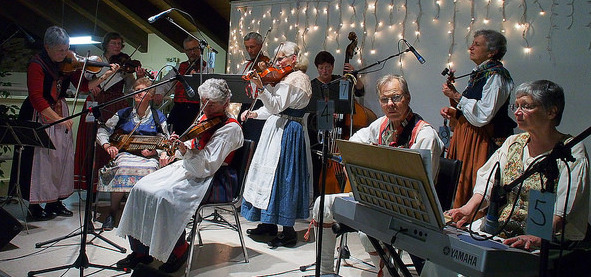 If you'd like some exposure to playing Scandinavian folk dance music, this is the perfect group in which to get that. Gigs are few, and the group meets a few times before a gig. Musicians from our other bands all participate in this group, and we welcome almost any kind of instrument to join us.
Contact: Judith Anderson or by phone: (604) 526-4722
The Music Collection
Sammenspil is usually in charge of the "Allspel" section of the programs, at which all musicians are invited to join in. Lately, the sheet music has been made available online for many of the tunes. You're welcome to check out the complete sheet music collection. We don't think any of these pages are copyrighted, but if you know differently, please let me know.